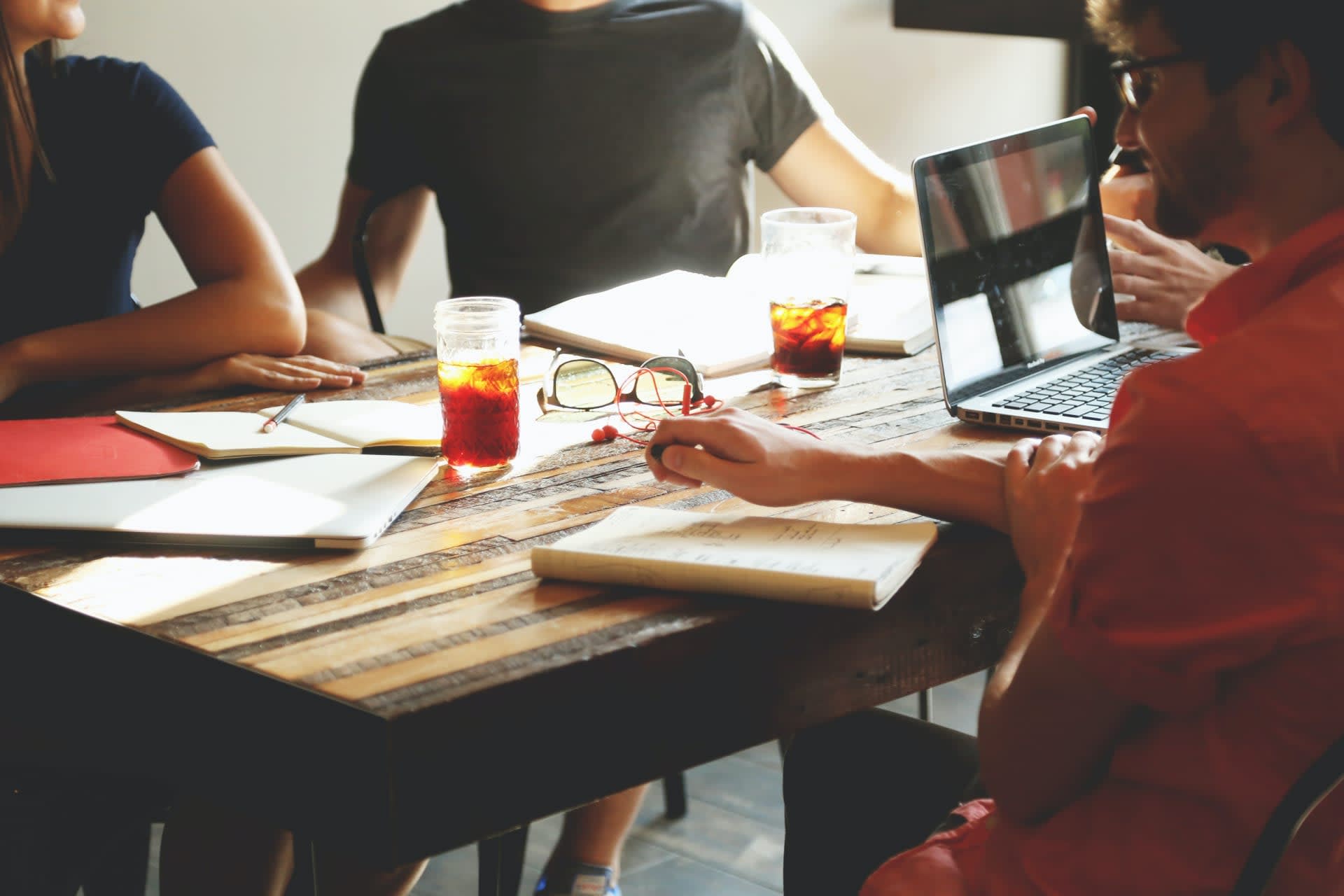 Curriculum Developer
Remote

San Francisco

,

California

,

United States

$80,000 - $100,000 per year

Curriculum
Job description
Location: Remote
Duration: FTE
Reports To: Director of Curriculum

CodePath is a national non-profit that is reprogramming higher education to create the most diverse generation of software engineers, CTOs, and founders. We deliver industry-vetted courses and career support centered on the needs of Black, Latino/a, Indigenous, and low-income students. Our students train with senior engineers, intern at top companies, and rise together to become the tech leaders of tomorrow.

Founded in 2017, CodePath has taught over 18,000 students and delivered courses across over 70 universities. We are supported by some of the largest and most well-respected organizations, including Andreessen Horowitz, Blue Meridian Partners, Cognizant Foundation, Comcast, Google, Meta, Salesforce, Walmart, and Workday, among others.


We are currently targeted to serve 8,000+ students a year nationwide as of 2023, and are planning to scale up to ~100,000 students a year by 2030.
About the Role:
Students often tell us that our industry, project-based courses are their favorite CS experiences. Professors love that we handle curriculum updates, grading, and student technical support. Best of all, our courses are free for students and universities. Our Learning at CodePath guide details how we think about curriculum development.
Your role as a full-time technical Curriculum Developer will be to create and maintain project-based, industry-relevant curriculum that inspires students and builds their confidence and mastery in software development. As a Curriculum Developer, you will learn new technologies, interview industry experts, design new curricula, and continuously improve existing curricula based on feedback. During active development cycles, curriculum developers manage a team of contractors, including Subject Matter Experts (SMEs), Content Developers, and Designers.

All CodePath curriculum is developed with our five founding principles in mind:
Engineering Excellence - CodePath offers courses and experiences for students that optimize for engineering excellence.

Transform CS Education - CodePath's programs create lasting changes in the way computer science and software engineering is taught and learned by students across higher-ed.

Innovate through Technology - CodePath develops cutting-edge software systems to enhance and revolutionize the educational experience for emerging engineers.

Student Agency and Leadership - CodePath empowers students by nurturing their personal agency, fostering leadership skills, and guiding them toward success in their chosen goals.

Tailored Learning, Uncompromised Rigor - CodePath delivers challenging, customized learning experiences that cater to the unique needs of each student.
Key Activities:
Develop new courses in collaboration with the Director of Curriculum and domain expert contractors.

Update and create course content, including syllabi, videos, labs, assignments, reading lists, guides and tutorials, and all other material that comprises our coursework.

Edit curriculum using Git, Markdown, Google Slides, and a custom learning management system. Editing our curriculum is quite a bit like creating technical documentation on GitHub.

Manage teams of contractors, including SMEs and content developers.

Audit our existing courses to identify opportunities for improvement.

Learn and develop your domain knowledge across all of our offered courses.
Upcoming work (subject to change)
Summer of 2023, the curriculum team is:

Supporting course runs of SITE (Summer Institute of Technical Excellence), SE101: Intro to Software Engineering, and TIP: Technical Interview Prep

Improving our written guides for Android, iOS, and Web

Improving accessibility across our curriculum products

Researching and planning for fall development work

Fall of 2023, the curriculum team is:

Supporting course runs of Web, Android, iOS, and Cyber pathways

Developing new courses

Integrating AI tools and supports into our existing curriculum
Qualifications
Computer Science or Computer Science adjacent degree

Content area expertise in the following areas: Web Development and Android Development (preferred industry experience)

Project management experience

Teaching experience (preferred secondary or higher education)

Bonus: experience working in a startup environment

Note: Research suggests that women and BIPOC individuals may self-select out of opportunities if they don't meet 100% of the job requirements. We encourage individuals who believe they have the skills necessary to thrive at CodePath to apply for this role.

Benefits
We are committed to professional growth and fulfillment at work. Benefits include:
Medical insurance with dental and vision.

Generous time off with a flexible workplace and work schedule.

A commitment to developing leaders from within the organization.

Frequent opportunities to connect with students, universities, and communities we serve.

Opportunities to engage, collaborate and partner with top technology companies, venture capitalists, and engineering leaders in Silicon Valley.
About the Current Team
We are individuals from a multitude of backgrounds, experiences, and unlikely stories, all connected by a single dream: a world in which regardless of background, socioeconomic status, gender or race all people have pathways to reach their full potential.
With a staff and board that cares deeply about diversity and equity, we believe that diverse perspectives and backgrounds create a richer work environment and enhance our ability to pursue our mission.

San Francisco
,
California
,
United States
$80,000 - $100,000 per year