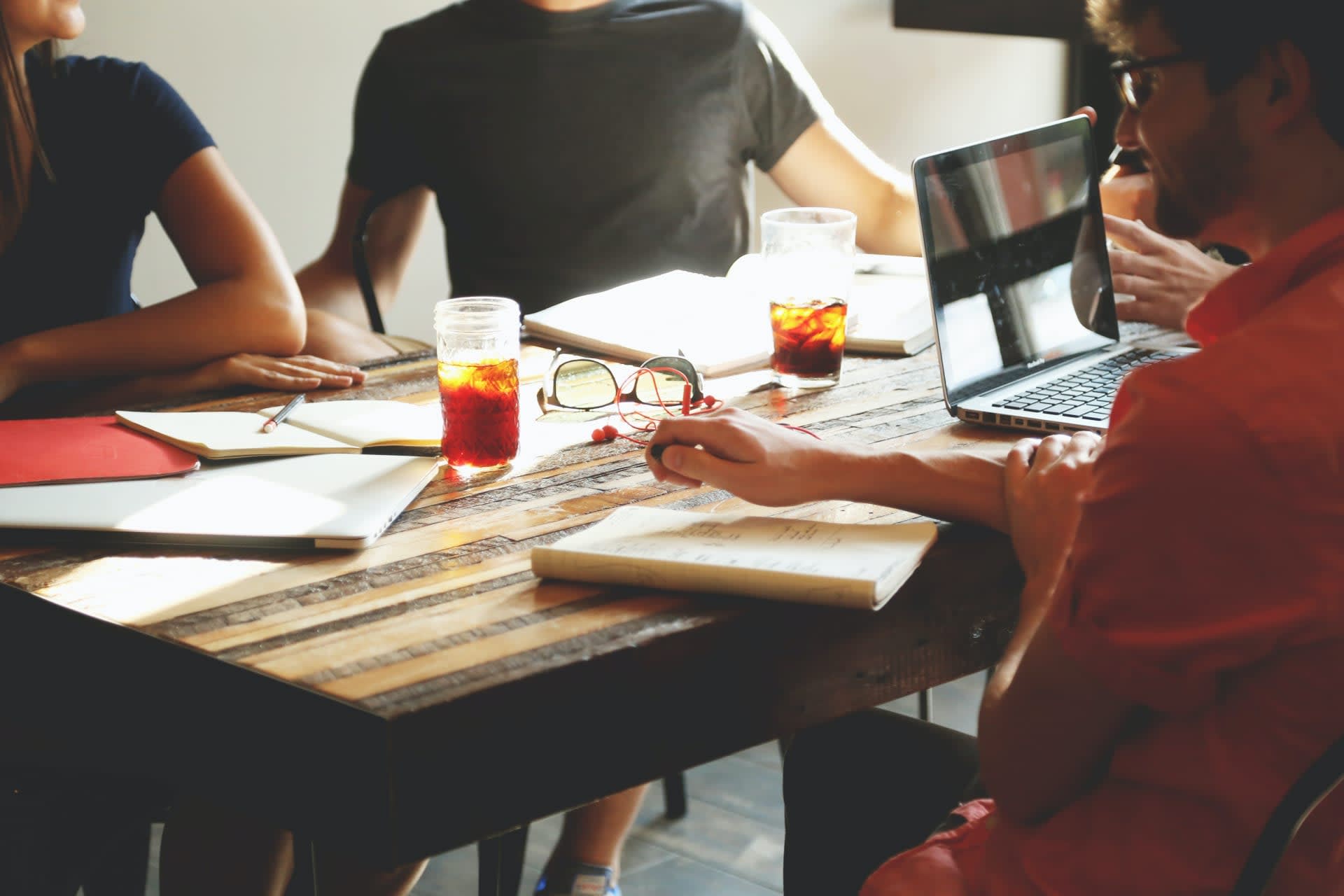 Senior Manager, Operations
Remote

San Francisco

,

California

,

United States

$70,000 - $120,000 per year

General and Administrative
Job description
Location: Remote
Duration: FTE
Reports To: VP of Finance and HR

CodePath is a national non-profit that is reprogramming higher education to create the most diverse generation of software engineers, CTOs, and founders. We deliver industry-vetted courses and career support centered on the needs of Black, Latino/a, Indigenous, and low-income students. Our students train with senior engineers, intern at top companies, and rise together to become the tech leaders of tomorrow.
Founded in 2017, CodePath has taught over 18,000 students and delivered courses across over 70 universities. We are supported by some of the largest and most well-respected organizations, including Andreessen Horowitz, Blue Meridian Partners, Cognizant Foundation, Comcast, Google, Meta, Salesforce, Walmart, and Workday, among others.
We are currently targeted to serve 8,000+ students a year nationwide as of 2023, and are planning to scale up to ~100,000 students a year by 2030.
About the Role:
The Senior Manager, Operations will work closely with senior leadership as they own CodePath's rhythm of business. Rhythm of business encompasses a range of business operations with a focus on activities that will promote a healthy and productive organization. This role will play an integral part in the successful growth of our organization, processes and culture.
As the Senior Manager, Operations, you will drive forward org-wide projects and interdepartmental communications. You will also be responsible for identifying and implementing process improvements to make our operations more efficient and effective. There will also be many opportunities to partner with HR, Talent, and Finance teams to ensure that all operational needs are met.
The ideal candidate is a system-level and first-principled thinker, that can identify gaps and anticipate challenges before they arise. This is an ideal position for a seasoned operations manager who has experience in a rapidly growing start-up and wants to apply their learnings to diversifying tech and changing the lives of students at scale.

Key Activities:
Strategic planning Support
Manage annual and strategic planning process while ensuring alignment with the CEO and Leadership Team

Manage organization OKR process, including mapping to annual and long term strategy to identify areas of opportunity and growth

Increase the efficiency of existing processes and procedures to enhance the company's internal capacity

Manage data collection for the updating of metrics to achieve productivity targets, reduce cost per unit, eliminate errors, and deliver excellent customer service

Maintain pulse on org wide health through building dashboards, communication processes, and other tools to give the senior leadership team the right visibility
Internal Communication and Team building
Lead planning and execution of key organization meetings to build healthy culture, enhance communication and visibility, and relationships, includes monthly all staff meetings, quarterly board meetings, once a year team retreat

Build an internal communications function to ensure alignment on key messages, values, and strategies and to keep team informed, engaged, and inspired

Manages the internal office calendar

Foster and build an inclusive and equitable environment for everyone in collaboration with People and Culture Manager

Own org-wide and team specific retreats (comms, vendors, etc.)
Compliance
Manage annual charity registration compliance to government agencies by conducting thorough and accurate research and managing outsourced support.

Lead liability insurance renewal processes in collaboration with of VP of Finance and HR
Support
Partner with cross-functional teams to improve tools and systems

Partner with Team to arrange travel for Instructors and Students

Partner with Marketing and HR to create awesome swag for employees and partners
Qualifications
3 plus years experience in a fast-scaling startup environment

Experience owning strategic initiatives at the org-wide level

Strong project management skills

Demonstrated excellence in previous jobs

Ability to steer internal communication and manage meetings

Excellent organizational, interpersonal and presentation skills

Ability to think at a system level and identify process improvements
Preferred Qualifications
Understanding of compliance requirements for non-profit organizations

Been in organizations with budgets of $20 -$40 million
Note: Research suggests that women and BIPOC individuals may self-select out of opportunities if they don't meet 100% of the job requirements. We encourage individuals who believe they have the skills necessary to thrive at CodePath to apply for this role.
Benefits
We are committed to professional growth and fulfillment at work. Benefits include:
Medical insurance with dental and vision.

Generous time off with a flexible workplace and work schedule.

A commitment to developing leaders from within the organization.

Frequent opportunities to connect with students, universities, and communities we serve.

Opportunities to engage, collaborate and partner with top technology companies, venture capitalists, and engineering leaders in Silicon Valley.
About the Current Team
We are individuals from a multitude of backgrounds, experiences, and unlikely stories, all connected by a single dream: a world in which regardless of background, socioeconomic status, gender or race all people have pathways to reach their full potential.
With a staff and board that cares deeply about diversity and equity, we believe that diverse perspectives and backgrounds create a richer work environment and enhance our ability to pursue our mission.
San Francisco
,
California
,
United States
$70,000 - $120,000 per year
General and Administrative