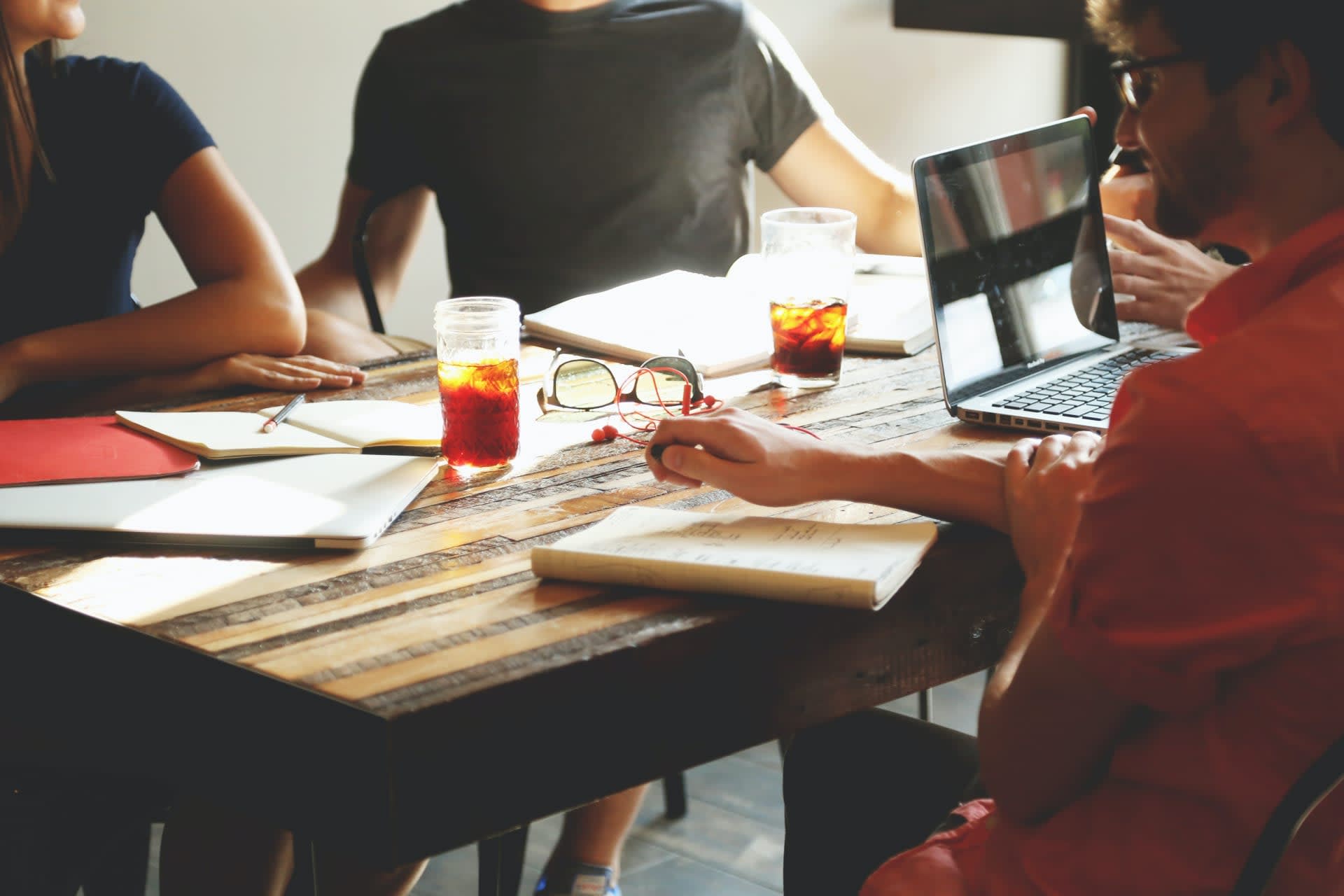 Senior Manager, Special Projects
Remote

Miami

,

Florida

,

United States

$90,000 - $125,000 per year

General and Administrative
Job description
Title: Senior Manager, Special Projects
Reporting to: CEO
Location: Remote, US, East Coast preferred


CodePath is a national non-profit that is reprogramming higher education to create the most diverse generation of software engineers, CTOs, and founders. We deliver industry-vetted courses and career support centered on the needs of Black, Latino/a, Indigenous, and low-income students. Our students train with senior engineers, intern at top companies, and rise together to become the tech leaders of tomorrow.
Founded in 2017, CodePath has taught over 18,000 students and delivered courses across over 70 universities. We are supported by some of the largest and most well-respected organizations, including Andreessen Horowitz, Blue Meridian Partners, Cognizant Foundation, Comcast, Google, Meta, Salesforce, Walmart, and Workday, among others.
We are currently targeted to serve 8,000+ students a year nationwide as of 2023, and are planning to scale up to ~100,000 students a year by 2030.
About the role:
CodePath is seeking a highly motivated, proactive, and detail-oriented Senior Manager, Special Projects to serve as the Right Hand to our CEO, Michael Ellison, in driving our mission of fundamentally transforming computer science higher education. 
As the Senior Manager, Special Projects, you will serve as the right hand of the CEO, leveraging your expertise in project management, organization, and communication to amplify the CEO's influence with CodePath's most valued champions.
Our champions include FAANG executives, startup founders, governors, mayors, celebrities, and billionaires, all of whom play a crucial role in fueling CodePath's exponential growth and impact.
Your responsibilities will include managing and prioritizing the CEO's daily communications with prospective and current champions, as well as designing and executing project management strategies and contributing to operational excellence for the organization's most important strategic initiatives. These initiatives range from catalytic, multi-year fundraising campaigns to cross-department strategic planning, to the launch of major media and communications campaigns.
You will be the first full-time hire in the Office of the CEO. During your first six months, you will work closely with the CEO to engage funders, champions, and partners in CodePath's largest fundraising campaign to date. Within one year, you will be instrumental in building out the Office of the CEO, exponentially increasing the CEO's leverage, and operating at the center of CodePath's most important strategic initiatives while continuing to expand CodePath's influence through orchestrating in-person events, enhancing the CEO's digital presence, and managing internal and external information flows to optimize the CEO's effectiveness.
The ideal candidate for this role is inspired by CodePath's ambitious vision to transform college computer science education and generate over $1.5T in wealth for low-income communities within the next 20 years. They will be comfortable managing people and projects of national importance across major colleges, government institutions, and leading technology companies. With strong foundations in project management and communication and exceptional attention to detail, the ideal candidate will be eager to contribute to the execution of groundbreaking initiatives that will shape the future of computer science education and empower the tech leaders of tomorrow.
Key Activities
Strategic Champion Management:

Manage, prioritize, and align Michael's communications and optimize engagements with champions.

Take on and further develop relationships with champions through events, managing the intersections of champions relationships and prioritizing tasks.

Develop clear project management schedules for strategic initiatives, such as our upcoming philanthropy campaign, and ensure their successful execution.

Managing Executive Information Flows:

Communicate cross-functionally across different stakeholders, including the CodePath Senior Leadership Team, to build trust and ensure transparency.

In partnership with our Operations team, establish effective internal communications and visibility structures, ensuring the CEO has the right information to support external conversations and streamline the CEO's involvement internally.

Manage High-Impact Projects:

Plan, execute, and monitor high-impact projects in collaboration with diverse stakeholders, such as major colleges, government institutions, and leading technology companies. Ensure timely and successful completion while maintaining effective communication and alignment among all parties involved.

Documentation and Operational Playbooks:

Develop, maintain, and refine comprehensive documentation and operational playbooks for key processes and initiatives, ensuring that best practices are consistently applied, knowledge is effectively shared across the organization, and the CEO's office operates with maximum efficiency and effectiveness.

Assist with the preparation of materials for meetings and presentations, including slide decks, reports, and background information.

Coordinate with the executive support staff to manage and optimize the CEO's calendar and travel itineraries.

Perform ad hoc research and administrative tasks as needed to support the CEO's objectives.
Qualifications
3-6 years of total professional experience.

2-3 years of experience in management consulting or a similar strategic, fast paced support role.

Exceptional written and verbal communication skills, with an emphasis on professionalism, tact, and diplomacy.

Excellent project management skills with a proven ability to manage multiple projects simultaneously and prioritize tasks effectively.

Strong attention to detail and organizational skills.

A proactive and resourceful mindset, with a willingness to take initiative and problem-solve independently.

Bachelor's degree or equivalent experience in a related field.

Adept at learning and leveraging the latest productivity tools to drive operational efficiency, such as Airtable, ChatGPT, Zapier, CRMs, and various no-code and low-code tools.

Proficiency in Google Docs and Microsoft Office Suite
Note: Research suggests that women and BIPOC individuals may self-select out of opportunities if they don't meet 100% of the job requirements. We encourage individuals who believe they have the skills necessary to thrive at CodePath to apply for this role.
Benefits
We are committed to professional growth and fulfillment at work. Benefits include:
Medical insurance with dental and vision.

Generous time off with a flexible workplace and work schedule.

A commitment to developing leaders from within the organization.

Frequent opportunities to connect with students, universities, and communities we serve.

Opportunities to engage, collaborate and partner with top technology companies, venture capitalists, and engineering leaders in Silicon Valley.
About the Current Team
We are individuals from a multitude of backgrounds, experiences, and unlikely stories, all connected by a single dream: a world in which regardless of background, socioeconomic status, gender or race all people have pathways to reach their full potential.
With a staff and board that cares deeply about diversity and equity, we believe that diverse perspectives and backgrounds create a richer work environment and enhance our ability to pursue our mission.
Miami
,
Florida
,
United States
$90,000 - $125,000 per year
General and Administrative